The Santiago Bernabéu was built in the 1940s, and inaugurated in 1947.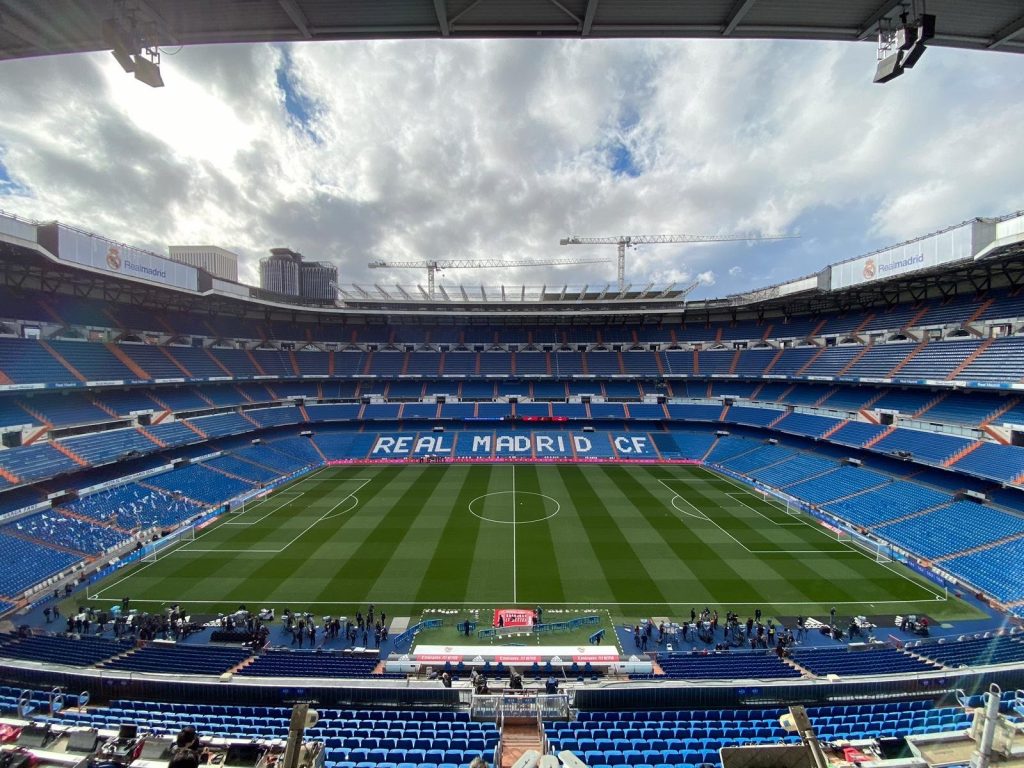 It has a capacity of over 80 000 spectators. And it is considered By the UEFA one of most prestigious stadiums.
Now it is currently being redisigned, reformed and reconstructed. Estudio Lamela and L35 Architects are responsible group of architects taking care of this new project. This new stadium will include a shopping centre and hotel, apart from the luxury restaurants that were already in there.
To be honest, I really like the new design and find it very special. Not just because it is my favourtite team, it is because it is singular and not casual at all. This metal layer on the outside controls the sunlight and lumonisty in whatever way it is asked to. The new roof has given it another sense of beauty and elegance too.